9 Valuable Online Communities For Levantine Arabic Learners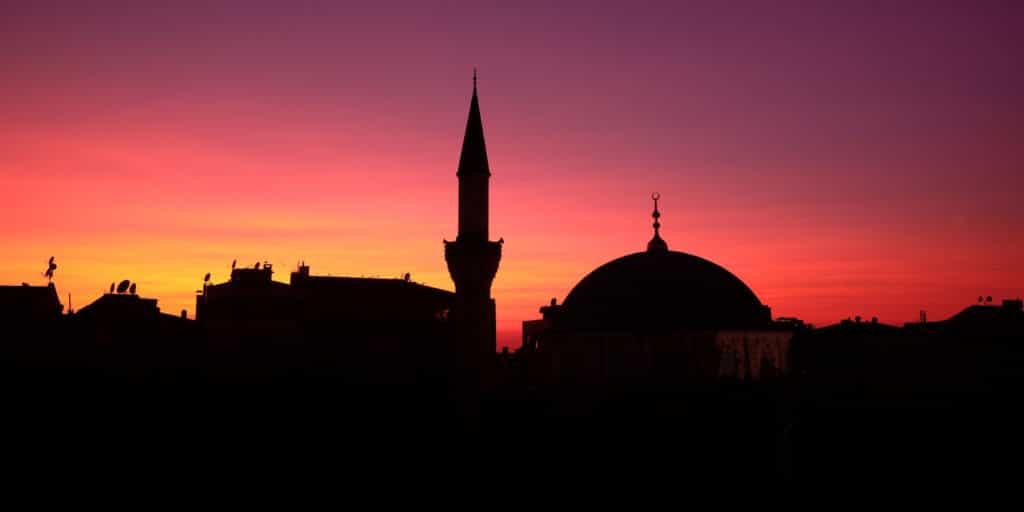 Ever felt alone in your Arabic learning endeavour?
Felt that you have nobody to discuss your learning struggles and achievements with?
These days, it's never been easier to seek and connect with people from the other side of the world that share the same interests as you.
Online communities where both native and non-native Arabic speakers bond over the interest of their Arabic goals present valuable opportunities.
This includes the ability to clarify doubts, share knowledge, recommend resources and much more.
In this post, I'll be sharing with you a number of online communities that you can be a part of as a Levantine Arabic language learner.
In addition, I'll also be sharing resources where you can search online for language partners and tutors to take your Levantine Arabic skill to the next level.
Seeking Online Communities
1) Facebook groups

All posts have to be approved by moderators first so it might take some time before the community can see and reply to your post.

However, there are many native and non-native speakers who are more than happy to clarify your doubts, recommend resources and share their learning experiences.

Arabic Dialects is another Facebook group that consists of a highly lively and active community.

It also acts as a great resource for learners who are especially interested in comparing between the various Arabic dialects.
2) Subreddits

There are some who prefer Reddit over Facebook so if you are an active user on Reddit, there are a couple of subreddits that might be of interest to you as a Levantine Arabic learner.

In there, you can find many threads that discuss both Modern Standard Arabic and various Arabic dialects.

You can also search for Levantine Arabic specific threads within the subreddit to see what had already been discussed. If you want to post a question, do remember to indicate the specific Arabic dialect that you're looking at in order to avoid replies that might not interest you.

Reddit is also a great place to be informed of interesting happenings taking place in the Levant.

Simply join subreddits such as "r/jordan", "r/palestine", "r/lebanon" or "r/syria" in order to learn more about the countries or seek travel advices.

Furthermore, it is possible to find potential language exchange partners in Reddit.

Why not introduce yourself in a post and ask if there is anyone interested in virtual language exchanges?
3) WordReference's Arabic Forum

The Arabic language forum by WordReference is another useful resource for Levantine Arabic learners.

It is not only a good place to seek clarification on the meaning of phrases but also to learn from the large database of questions that have been previously submitted by other learners.

However, unlike Facebook groups and subreddits, users of WordReference must adhere to a stricter form of guidelines.

For example, there can only be one topic per thread and the type of Arabic dialects related to the question need to be indicated.

Such guidelines enable the forum to be organised and to allow for easy future reference.

All in all, the WordReference's forum acts as valuable resource that should be effectively utilised by all Arabic learners.
4) HiNative

HiNative advertised itself as a question and answer community for language learners.

In the community, you can ask questions pertaining to the Arabic language such as grammar explanation, pronunciation sample and quick translation of phrases.

You can even submit an audio clip of yourself and ask the community "does this sound natural?"

After all, the platform has a variety of question formats that you can choose from.

Since there are both a free and premium version, a paid user will naturally have access to a wider range of features such as priority listing to questions and many more.

In addition, learners can also ask natives about their homeland such as the culture and history or simply to clarify any doubts that they might have.

The access to seek native speakers' opinions can be a valuable thing especially if learners wish to seek on-the-ground sentiments that may not be reflected on the news media.

There is also a point reward system in place allowing for quick responses to users' questions with the help of an active and vibrant community of language learners.
Seeking Language Partners

It's possible to seek language partners through online communities such as the ones mentioned above.

However, when one thinks of seeking language partners online, more often than not, language exchange apps come to mind.

The popularity of language exchange apps have grown over the years with several of such apps springing up such as "HelloTalk" and "Bilingua".

However, I'll be sharing with you my two favourite resources when it comes to searching for potential language partners.
5) Tandem

After trying out other language exchange apps, I have come to like Tandem the most and have been sticking to it ever since.

If you're searching for native speakers who speak a certain dialect, you can filter your search according to location.

For example as a Levantine Arabic learner, I filter my search for natives who reside in Lebanon, Syria, Palestine, Jordan as well as some European countries such as Germany.

Similar to other language exchange app, there are also options to send a voice recording, conduct video and audio call, correct and comment on messages.

Remember that finding a language partner who is committed and fits your personality can be a tiring process.

It is easy to begin conversations with the usual, "Hi, how are you?" greeting but it is not easy to maintain and keep conversations going.

Most often, conversations lose steam and then you're off chatting another person up.

However, the effort and time spent to search for suitable language partners is a small price to pay considering that most of these apps can be utilised for free.
6) Conversation Exchange

The Conversation Exchange website may have an old-school interface but it was the website that has helped me to find language partners during my one year stay in Jordan.

If you are based in the Levant for a period of time due to work or an immersion programme, it is certainly a good opportunity to meet up with natives face-to-face to practice speaking the language.

You can also use the Conversation Exchange portal to check if there are any Arabic native speakers residing in your home city.

Simply create an account, fill up some information, and begin your search.
Seeking Language Tutors

If you dislike the irregularity that comes with language partners, maybe it's time to invest in hiring a language tutor.

Face to face conversation with a tutor is always ideal but depending on your location, that may not be feasible.

Thus, the next best alternative is to have virtual lessons using conferencing tools such as Skype and Zoom.

The following are the top 3 resources to seek out language tutors.
7) Italki

Italki is a reputable and well-known language learning marketplace to find language tutors.

Depending on your budget and flexibility, you can choose between community tutors and professional teachers.

Italki's search feature does differentiate between the various Arabic dialects, thus making it a breeze to look for tutors who teaches the specific dialect that you want.

The pool of tutors from the Levant is generally small and limited but the existing pool should be enough for you to find a few that fits your schedule and budget.

If you're still hesitant, check the reviews left by previous students or sign up for either a trial lesson or a half an hour lesson.
8) NaTakallam

NaTakallam is a brilliant start-up which recruits displaced Syrian refugees as conversation partners and pairs them with Arabic leaners around the world.

NaTakallam has since expanded their services to include French, Persian and Spanish.

If you're looking to improve your Syrian Arabic, why not sign up with NaTakallam?

The experience consists of a powerful intercultural exchange that goes beyond simply language learning.

Learners of Syrian Arabic should consider NaTakallam as a viable option if they are looking for conversation partners.

In addition, NaTakallam does provide an integrated curriculum that combines both Modern Standard Arabic (MSA) and colloquial Arabic.

So do visit their website for more details and give them a shot.

Not only will you learn the language, your worldview expands and you get to make a new friend.
9) Verbling

Verbling is another online marketplace to seek out language tutors and works in a similar manner to italki.

Prices are generally higher on Verbling but you can widen your options by looking for language tutors on this platform as well.
So are you part of any online communities yet?

If you haven't already join and participate in online communities such as the ones mentioned above, you should seriously consider doing so.

Such communities can help provide an immersive experience in your language journey.

Furthermore, being virtually surrounded by people who share the common language interest as you can help make your language journey less strenuous and more enjoyable.

Remember to not just be a lurker.

Get the most out of these communities by being an active participator.

Introduce yourself to members, let them know your language goals, share ideas and comment on threads.

Leave a comment about your favourite online community to learn Arabic and I hope to virtually see some of you there!
---
This post was contributed by Harilyn Tahir.