12 YouTubers Who Speak Levantine Arabic To Follow And Learn From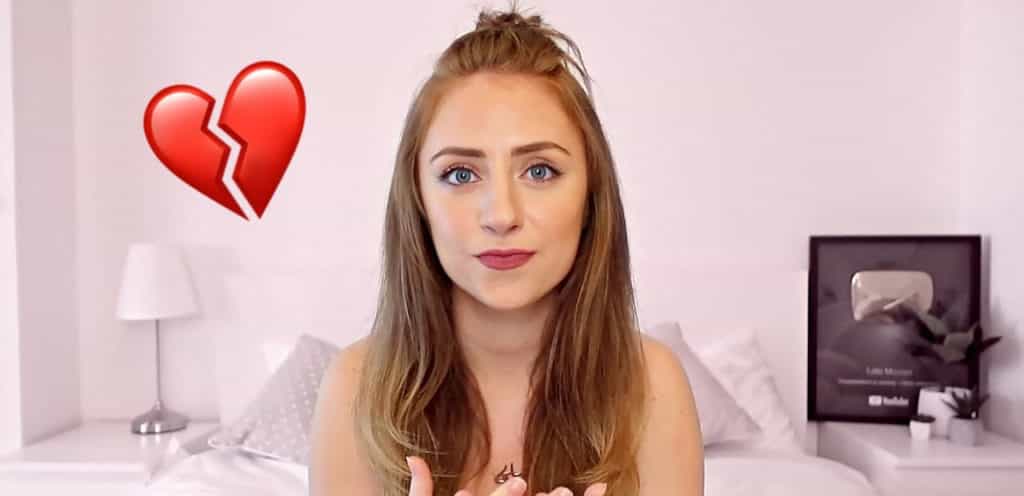 These days, with the proliferation of YouTube channels, there seems to be an endless number of YouTubers, vloggers and influencers popping up in the online world.
For language learners, the content produced by these YouTubers can serve as another useful learning resource due to the almost unscripted nature of speech.
In this post, I will introduce 12 YouTube personalities who produce content in Levantine Arabic that you can follow and learn Arabic from.
In addition, there's a wide range of topics to choose from such as travel, food, science, make-up, politics and many more.
So without further ado, let's check them out!
Jordan
1) Ibn Hattuta

Ibn Hattuta Travels is a YouTube channel by a Jordanian man named Kasem, also known as Ibn Hattuta.

He shares and describes his travel experiences in Jordanian Arabic.

Watching Ibn Hattuta's travels will definitely help Levantine Arabic learners to expand their vocabulary in all travel related topics.

For students who are frequent travelers themselves, a great way to benefit from his vlogs is to mimic the short phrases used to describe scenery and experiences.

Students can then tweak and adapt the collection of such phrases to describe their own travel experiences when conversing with natives.
2) Basil ElHaj

From New York to Mumbai, Basil ElHaj hits the streets of cities around the world to discover the best restaurants and vendors serving scrumptious food that would make your mouth water.

Describing food to viewers is no easy task and Basil, a famous food vlogger from Jordan, has done it well enough in Jordanian Arabic to garner a huge following on his YouTube channel.

Basil's vlogs are a definite must watch for Levantine Arabic learners who are also foodies.

Learners will not only find Basil's vlogs entertaining but will also develop the vocabulary to describe food beyond than just "delicious".

Just remember to avoid watching his vlogs when you're hungry! 🙂
3) Salam Katanani

In some countries, science has a bad reputation for being a boring subject taught within the four walls of the classroom.

Well, that's until Salam Katanani came along.

Salam Katanani is a Jordanian vlogger who takes various topics of modern science and explains them in a way that is easy and simple to understand.

Despite stirring some controversy by discussing culturally sensitive topics such as evolution and the big bang theory, Salam's audience has grown considerably under a short period of time.

After all, Salam is widely appreciated for producing science content in informal Arabic.

This not only makes her content accessible to locals but also motivates them to be more active in science education.

Levantine Arabic learners who are science enthusiasts or at the Intermediate level should challenge themselves by watching her highly informative and enjoyable vlogs.
4) Ahmad Hassan Al Zoubi

Ahmad Hassan Al Zoubi is not exactly a YouTuber but a prominent Jordanian columnist and satirist.

He confronts political and social problems in the country in a witty manner.

However, he is the face and the host of two satirical political shows called "Watan 3D" and "Man Saf Baladi" that are available on YouTube.

Advanced Levantine Arabic learners who have an interest in media and political topics should definitely watch and follow the shows produced by Ahmad Hassan Al Zoubi.

In addition, the "Watan 3D" show contains subtitles in Spoken Arabic which is a huge plus for Levantine Arabic learners.
Syria
5) Rasha Alkhadra from Rasha and Life

Rasha Alkhadra is a Syrian journalist and YouTube vlogger currently residing in Berlin, Germany.

Rasha often hits the streets to interview Syrian refugees or immigrants about their lives in Germany which she then uploads the vlogs onto her YouTube channel, Rasha and Life.

Through Rasha's intriguing questions and engaging vlogs, Levantine Arabic learners will gain greater insight into the refugee situation in Germany from the point of view of Syrians, and also be able to pick up new vocabulary.

In addition, her recently uploaded vlogs contain English subtitles which will be helpful for Levantine Arabic beginners.
6) Rand and Judi Dalatis from The Datis

The Datis is a YouTube channel created by two Syrian sisters - Rand and Judi Dalatis.

Both are them are hilarious entertainers famous for their absurd and random challenges.

The content of their vlogs are wide-ranging - challenges, travels, acting skits and just about anything under the sun.

They also often collaborate with other YouTube celebrities to produce entertaining content.

Levantine Arabic learners who are bored may want to check out some of their videos to pass away spare time and be swayed by their jovial personalities.

At the same time, learners can also pick up and learn new phrases in Syrian Arabic.
7) Amr Maskoun

Amr Maskoun is a popular Syrian YouTube comedian who currently reside in France.

His videos are often hilarious spoofs of the stereotypical Syrian family which are spot-on, making his content very relatable to his fellow Syrian viewers.

His videos may be challenging for Levantine Arabic learners due to the speed of his speech and the numerous colloquial phrases that are present in them.

That being said, high intermediate Levantine Arabic learners should attempt to watch his videos and see if they can comprehend some of the jokes.
Palestine
8) Haya and Maram Barghouth from Two Sisters Tube

Two Sisters Tube is a YouTube channel started by two teenage sisters living in Gaza.

What is impressive about the young duo is the massive amount of subscribers that their channel has.

Videos produced by the sisters, Haya and Maram Barghouth, mostly consist of lighthearted daily musings and challenges.

Although the majority of their audience are teenagers, Levantine Arabic learners who feel young at heart can still be entertained by the girls' cheerful demeanor and practice their listening comprehension in Palestinian Arabic at the same time.
Lebanon
9) Laila Mourad

Laila Mourad is a famous Lebanese vlogger who first started out as a fitness enthusiast providing viewers with work out and weight loss tips.

However, she had since expanded her vlogs' content to include lifestyle and travel topics.

Levantine Arabic learners who are fitness enthusiasts just like her might want to check out her work outs and fat loss vlogs in order to build up the vocabulary surrounding such topics.
10) Sitt Najeh

Sitt Najeh is a fictional character played by Aida Sabra who represents a middle aged Lebanese woman living in Canada.

Her videos revolve around her comparing the different culture and living conditions between Lebanon and Canada in a comical manner.

Most of her videos are short and sweet lasting no more than five minutes each while some of them come accompanied with English subtitles.

Levantine Arabic learners will definitely get a chuckle out of Sitt Najeh's humorous rantings about the typical problems faced by the Lebanese society at large.
11) Anthony Rahayel

Anthony Rahayel is the Lebanese man behind the famous food blog, NoGarlicsNoOnions, where he documents his food adventures in every nook and cranny of Lebanon.

In addition, Anthony is the host of a MTV (Lebanon) show called, "Mechwar" where he takes viewers on an exhilarating journey to explore Lebanon's culinary heritage while at the same time promoting the beauty of the land.

Note that although his videos are titled in English, they are actually narrated in Lebanese Arabic.

So if you're a Levantine Arabic learner living in Lebanon, in love with the country or dying to visit the land of cedars, be sure to check out his videos for an enjoyable and insightful look into the gastronomical experience the country has to offer.
12) Maya Ahmad

There are tons and tons of Lebanese vloggers specializing in make-up tutorials and Maya Ahmad is one of the more popular ones.

Levantine Arabic learners who are into make-up and skincare routines should check out Maya's videos where she shares her beauty tips as well as favorite make-up accessories.

An interesting challenge for learners is to eventually be able to describe their own make-up routine in Levantine Arabic by the end of a specific period of time.
There are plenty of great YouTube channels for Levantine Arabic

And there you have it - YouTube personalities for Levantine Arabic that you can follow.

Learning Spoken Levantine Arabic need not be a mundane affair.

I am sure that these engaging and entertaining YouTubers will make your language learning journey a lot more fun.

Since hobbies form a common topic during conversations, learners should take the time to build up vocabulary and common expressions related to such hobbies.

One way to do so is by watching vlogs in Levantine Arabic that delve into the topics that are part of your everyday life.

Last but not least, if you know of any other YouTubers from the Levant that should be on this list, be sure to leave a comment below.

With that, I wish you happy watching and learning!
---
This post was contributed by Harilyn Tahir.