15 Entertaining Online Shows To Help Lebanese Arabic Learners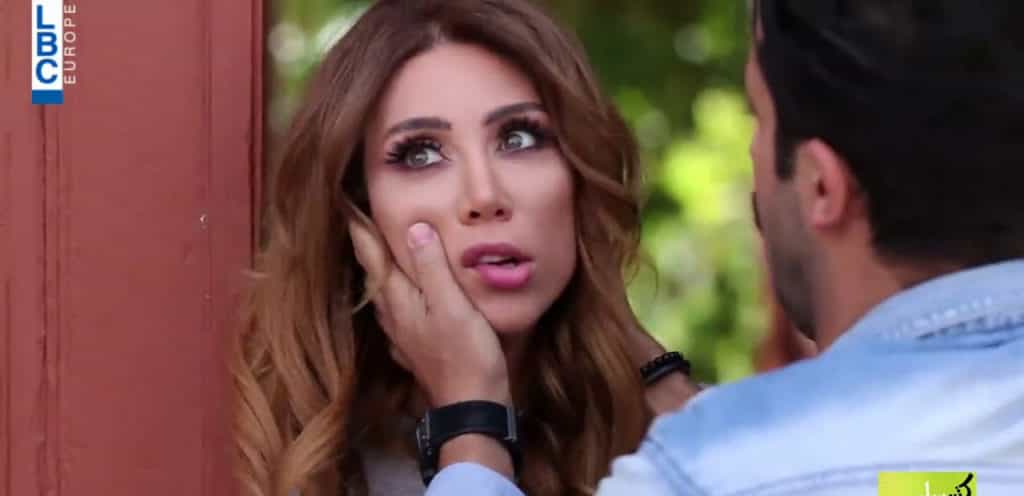 Lebanese shows produced in recent years have gained a bad reputation due to cringeworthy acting as well as plots being too cliché and dramatic.
However, Lebanese shows weren't always that way.
Shows released during the late 90's and early 2000's were some of the most adored and beloved shows by the Lebanese community.
Such shows simply had a more genuine and authentic feel to them.
In this post, you'll discover the myriad of entertaining Lebanese shows produced across time that are available online.
So if you're a Levantine Arabic learner or a Lebanese Arabic learner in particular, be prepared to binge-watch your weekends away.
And yes, in this case, Netflix can wait.
Well-loved shows from the Late 90's and Early 2000's

The following are some of the most adored shows from the late 90's and early 2000's.

These shows are the ones that your Lebanese friends may have watched during their childhood days.

Tell them that you're watching any one of these shows and you will make them feel both nostalgic and old.
1) Min Ahla Biyout Ras Beirut

Min Ahla Biyout Ras Beirut is about Najwa, the owner of a house located in a residential neighbourhood called "Ras Beirut" who decided to open her house to students with financial difficulties.

This memorable Lebanese drama from the early 2000's revolves around the relationship between parents and their teenage children, as well as the common challenges that teenagers face both in school and at home.

This show is well-loved by Lebanese themselves and Lebanese Arabic learners will no doubt enjoy watching it as well.
2) Beit Khalteh & Niyyel El Beit

Beit Khalteh is an extremely hilarious family sitcom that was released in 1987 with a total of three seasons.

It was so popular that its sequel, Niyyel El Beit, was subsequently released in 1999 with two seasons.

The well-crafted screenplay and unforgettable characters are the reasons the shows were so well received back in the day.

Now thanks to YouTube, anyone can revisit and watch the old but gold Lebanese comedic shows.
3) Meryana

Meryana is a Lebanese drama series released in 2003 and influenced by the story lines of Mexican telenovelas.

This drama series revolves around the female character, Meryana, who is from the upper class but serve as a poor servant in a household located in the city.

The plot is filled with excitement and suspense, making the series an enjoyable watch.

Ultimately, the plot heightens when Meryana was unjustly sent to prison for a murder she did not commit.
4) Marti w Ana

Marti w Ana which translates to "My wife and I" is a social comedy that deal with issues surrounding marriage life in a sarcastic, hilarious manner.

The young couple featuring actors Fadi Charbel and Carine Rizkallah, are an iconic duo who has won the hearts of viewers with their on-screen chemistry.

What's even more adorable is the fact that they are both married in real life.

If you enjoy watching Marti w Ana, be sure to check its sequels - Marte W Bente W Ana and Aayle 3a Fared Mayle.
5) Talbin El Ereb

Talbin El Ereb is a famous drama series that revolves around topics such as family, love and marriage.

There are plenty of short stories jam-packed with memorable dialogues that make Talbin El Ereb an enjoyable watch.

The series showcases how each of our lives are intertwined and can be affected by one another, especially by those who are close to us.

Released in the last 90's, the popularity of Talbin El Ereb is said to be reflected in the fact that it has more than 100 episodes, much more than the usual 30.
Popular Shows From Recent Years

As mentioned previously, shows from recent years do not receive the same type of admiration as shows produced in the past.

In addition, it is more common nowadays to see inter-country collaboration between Lebanon and Syria in the production of drama shows.

Nevertheless, here are some of more recent and popular Lebanese and/or Lebanese-Syrian shows that are available outside of Netflix.
6) Albi Da2

Albi Da2 is a well-received Lebanese romantic comedy released during Ramadan 2015.

The series revolves around the power couple, Sami and Christine, who are married against their will. While Sami is the charming gentleman, Christine is the beautiful ambitious woman and together they are simply unstoppable.

In addition, social problems present in the show are tackled in a heart-warming and non-judgemental approach.

Albi Da2 is one of the shows where each episode just gets better than the last.
7) Khamse w Noss

Khamse w Noss is a Syrian-Lebanese show recently released during this year Ramadan.

The show which revolves around a love triangle between three main characters - a rich politician, his bodyguard, and a female doctor specialising in cancerous tumours - has garnered a lot of attention.

While Khamse w Noss has been praised for the cast's excellent performance, the show's ending has also attracted a fair share of controversy with some viewers found it to be disappointing.

Nonetheless, it is still a well-crafted show worth watching.
8) Tareek

Tareek is a Syrian-Lebanese show released during Ramadan 2018 and all of the episodes can be found on the Roya website for free (https://www.roya.tv/videos/44674).

This show is about the unlikely relationship that formed between poor but ambitious female lawyer named Amira when she crosses path with Jaber, an uneducated and rich butcher.

Levantine Arabic learners should definitely give this show a go.

After all, one of the most watched show in Ramadan last year can't be wrong.
Satirical Comedy Series

Mafi Metlo and Ktir Salbe Show are two of the most recognised Lebanese satirical comedy series with multiple seasons continuously being produced over the seven years or so.

Both of the shows poke fun at negative societal behaviours as well as political problems that are plaguing the country.

The popularity of the shows stems from the fact that the comedic sketches and unforgettable characters have helped provide citizens some respite from the reality of life.

However, since comedy and humour are highly subjective, viewers tend to either like them or hate them.

High intermediate and advanced Levantine Arabic learners might want to give these shows a go.
9) Mafi Metlo
10) Ktir Salbe Show
Modern Web-Series

The following web-series come with English subtitles and are an excellent resource for beginners learning Lebanese Arabic.
11) Beirut, I Love You

Beirut, I Love You is a popular web series released in 2011.

The classic show revolves around the lives of five Lebanese friends and showcases their bittersweet struggles and joy of living in modern day Beirut as young adults.

The show has two seasons - the first season is available on Orange Dog Productions' YouTube channel while the second season can be found on LBCI Lebanon's YouTube channel.

Unfortunately for some unknown reasons, some episodes are no longer available on YouTube.

Nonetheless, the remaining episodes accompanied with English subtitles make for an unforgettable and enjoyable watch for all Levantine Arabic learners.
12) Shankaboot

Released way back in 2011, Shankaboot is a wildly successful web-series about Suleiman, a 15 year old delivery boy, trying to fend for himself and the journey that ensues when he falls in love with Ruweida, an aspiring singer.

Although undoubtedly an entertaining show, the thing that makes Shankaboot an instant hit amongst Arab youths is the natural and realistic manner that the show is filmed.

The show does not shy away from presenting the ugly reality of life in Beirut as well as from tackling taboo topics such as the mistreatment of domestic foreign workers, drug addiction and human trafficking.

To date, there has been a total of five seasons and all episodes are around five minutes long and come with English subtitles.
13) Mamnou3

Mamnou3 is an entertaining web-series that mocks the way censorship is handled in Lebanon.

The show pokes fun at the censorship bureau by portraying the staff as inefficient and unorganised in an office where decisions are made rather arbitrarily and clumsily.

Ultimately, Mamnou3 aims to highlight the absurdity of censorship as a tool to control citizens' thoughts and limit their freedom of expression.

This show is a breath of fresh air and all ten episodes come with English subtitles.
14) Zyara

Zyara which is the Arabic word for "visit" is a Lebanese award winning documentary web series produced by Home of Cine-Jam.

The web series aim to unite human beings by featuring intimate stories of various individuals' life experiences delivered in monologue style.

Ultimately, the title reflects the fleeting, ephemeral nature of life and viewers will appreciate the poetic vibe of the web series.

Videos from Season 4 have just been released recently in June 2019.

However, videos from previous seasons are unlisted and do not appear in YouTube's public search results.

It is best to visit Home of Cine Jam's YouTube channel and watch the videos via the playlists section.
15) Awal Al Ghayth

Awal Al Ghayth is a drama web-series set in Lebanon during the aftermath of the Arab Spring.

The story revolves around the life of an educated young man's who has little choice but to accept a job as a security guard due to the unemployment crisis.

The show tackles difficult topics such as the refugee crisis, religious extremism and brainwashing.

Episodes in all three seasons are wonderfully shot and provide viewers with a dramatic and refreshing experience.
So which is your favourite Lebanese show?

We have finally come to the end of an epic list.

There are definitely many more shows that can be added onto this list but the ones mentioned serve as a great starting point for Levantine Arabic learners to explore and immerse themselves in the world of Lebanese mosalsalat.

Have you watched any of the shows before?

Let us know your favourite ones in the comment section below.
---
This post was contributed by Harilyn Tahir.