8 Useful Websites For Levantine Arabic Reading Practice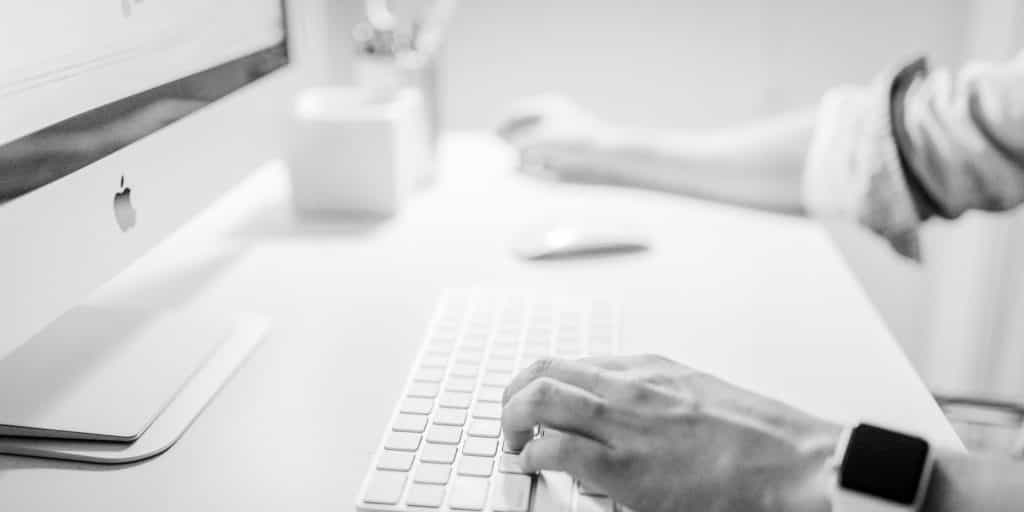 As we all know, reading is one of the four essential language skills.
There are polyglots who advocate for the importance of reading at the beginner stage while there are others who assert that reading may not be helpful in learning to speak a language.
Whatever the case, you might eventually want to hone your reading skills at some point in your language journey.
For me personally, I find reading does has its fair share of benefits.
Through the conscious observation of how sentences are formed, I can pick up grammar patterns instead of learning grammar separately. I also learn the common prepositions that can come after every verbs.
In addition, I use reading as a way to collect "chunks" which are useful phrases containing words that always go together.
Simple examples of chunks include "in my opinion", "take a chance" or "by the way", and reading is a good way for me to learn such chunks in Levantine Arabic.
All in all, there can be many ways to benefit from daily reading practice.
In this post, I will share with you 8 great sites and/or Facebook pages where the content are written in Levantine Arabic.
Here's A Useful Tip Before You Start Reading

Before we go straight into what the 8 available sites are, there is a tiny tip that I have for you.

Always jot down new vocab word or phrases along with their full sentences.

It doesn't matter if you prefer notebooks or flashcards apps like Anki decks, simply never write words or phrases in isolation.

That is because learning vocabulary is more effective when you learn them through contexts.

When it comes to revision and looking back at what you've written, the sample sentences will remind you how to correctly use the word.

Always remember that learning vocab words without contexts is a waste of time and effort.

So spend the extra minute jotting down sample sentences right from the very beginning.

Trust me, you wouldn't want to be left scratching your head wondering when and where you had seen the word. Neither do you want to spend time filling a notebook with vocab words only to realise it's pretty much useless.
8 Great Sites Written In Levantine Arabic
1) Humans of Amman

Humans of Amman is not only a great page to practice reading, it is also enjoyable because you're reading about other people's lives - their aspirations, hopes and fears.

Most of their posts can be lengthy with numerous paragraphs.

This can seem daunting and overwhelming at first but there is no need to complete a post in one reading. Simply focus on two or three paragraphs at a time.

In addition, the older posts from previous years contain English translation while majority of the recent posts do not.

Also do check out similar pages from other parts of the Levant:
Humans of Beirut: facebook.com/humansbeirut
Humans of Damascus: facebook.com/humansofdamascus.sy
Humans of Palestine: facebook.com/HOPalestine
Note that these Facebook pages may no longer be active, but the archive of posts left behind are still tremendously useful to practice reading Levantine Arabic.
2) Levantine Diaries

Website: lingualism.com/levantine-arabic-diaries

The Levantine Diaries series by Lingualism is a series of short posts that resemble diary entries written by natives.

Each diary entry is a couple of short paragraphs and comes with English translation. The best part about this series is the accompanying audio narration that allow students to learn the correct pronunciation.

The series make for an enjoyable read as each post talks about a different and exciting experience.

Majority or if not all of the diary entries are contributed by either Syrians or Lebanese. Therefore, Levantine Arabic students and especially those learning the North Levantine dialect should definitely check this series out.
3) Confession Pages

Confession pages are not something new. Most schools and universities have confession pages on social media where students anonymously post their secrets in the hope of receiving advices.

If you have posted on such pages before or love reading such posts, then why not try following Facebook confession pages from the Levant?

The anonymous posts on these pages are often written in Levantine Arabic or in other words, written the way it is spoken.

Here are some Facebook confession pages to follow:

facebook.com/Confessions.Confes
facebook.com/1confess.a.secret

Be warned that most of these posts are submitted by those facing relationship troubles and thus the vocabulary used may appear repetitive.

In addition, some of the posts (and especially the comments) can be both amusing and eyebrow-raising worthy.
4) Facebook Groups

Facebook groups in which the conversation is in Levantine Arabic are usually meant for native speakers.

However, that does not mean that us, Levantine Arabic learners, cannot sneak in and utilise the content for our own reading practice.

An example of such a Facebook group that I'm in is a group called "مسافرون بلا حدود" which translates to "Travelers without borders".

This aforementioned group is a community of Arab travelers who share their travel experiences with others. Since the group is located in Jordan, majority of the posts are written in Jordanian Arabic.

Similarly, look out for Facebook groups which are related to your interests and are based in the Levant. When you've found them, simply join them.

Some groups will require you to answer a few questions first but tend to accept you in anyway even if you skip them.
5) Celebrities Facebook Pages

This is pretty much a no brainer, isn't it?

In order to connect with their fans, it is unlikely that posts are written in Modern Standard Arabic (MSA). At the very most, they will be written in a mix of MSA and colloquial Arabic.

So think of your favourite actors, bands and musicians, and start liking their pages.

Be warned that it is tempting to sometimes scroll past their posts because you won't be able to understand them unless you actually take the time to pause and read.

So just remember that the aim is to squeeze in a bit of reading practice in Levantine Arabic even while you're leisurely scrolling through your newsfeed.

Here are two Jordanian celebrities that I follow on Facebook:

facebook.com/nikolasskhoury
facebook.com/abu.zorba
6) Bel Lebneene

The "Bel Lebneene" page on Medium is another great resource to practice reading Lebanese Arabic (or the Lebanese language).

The topics vary widely and you'll find that some of the articles are written in the Latin script.

Levantine Arabic learners with busy schedules will still be able to practice reading as majority of the articles are between a two to five minutes read.

Don't forget to click on "Archive" at the bottom of their Medium page to check out of all the articles published by them.
7) "Beirut" Entertainment News Site

One would think that news sites are written in MSA. However, "Beirut", which provides entertainment news in Lebanese Arabic is a wonderful exception.

The articles published are short, light-hearted and resemble BuzzFeed's content formats.

As such, the content is not too difficult and could serve as a resource for beginners to practice reading.

The type of topics available include travel, adventure, food, city guides and general tabloid news - all of which are listicles or summarised in a few sentences and peppered with related Twitter or Instagram posts.
8) Creative Musings

These Facebook pages serve as the authors' outlet for creativity and artistic expressions.

Although still written in Colloquial Arabic, the posts containing the authors' thoughts, feelings and musings are of a stylistic nature.

Such pages are suitable for Levantine Arabic students who love all things poetry.

Here are some examples of Facebook Pages containing creative musings:

facebook.com/3lWara2
facebook.com/Kassabyat
facebook.com/chweymenkelchi
facebook.com/mar2ittari2
facebook.com/jemlemoufide

There are many more of such pages. Simply check out related pages recommended by Facebook's algorithm.

How do I know if I'm reading the text correctly?

Texts without audio files or written without diacritics may pose a problem for learners.

What if I don't know how to pronounce the words?

Such a matter is definitely a common struggle and what I can only suggest is...seek help!

Learning a language is a journey and a journey that you can never accomplish alone.

If you're already taking online lessons, then allocate a few minutes to read a couple of paragraphs aloud and have your tutor correct your pronunciation.

If you're based in the Levant, that's even better. All you have to do is to ask politely those around you to lend a listening ear.

Otherwise, there are plenty of language apps, forums and Facebook groups to find language partners. You can record yourself reciting the text and send it to them for feedback.

Know any other awesome sites written in Levantine Arabic?

Last but not least, if you are aware of similar sites and pages such as the ones above, drop the links below so that others can benefit as well.

With that, I wish you happy reading and learning!
---
This post was contributed by Harilyn Tahir.